Create clothes by designing and sewing it yourself.
We work with expression in the form of clothes. We discuss and work with:Who are we?Which signals are we sending with our clothes?
In this class you learn: Thorough introduction to pattern design.Sewing techniques. Cutting; machine sewing – techniques and shortcuts. Colour, shape and style. Decoration and application techniques. Printing (screen printing, block printing, etc.). Accessories. Composition and presentation of clothes at, for example, a fashion show. Knowledge about materials.
You will get personal guidance in: How to work with your options and your personal goals. How to compose your own style and clothes.
At Vrå Højskole we have sewing machines, overlockers, dampers and other gear you need to attend the class. You will get your own private workstation – and you do not need to be a skilled seamstress or tailor.
There are no pre-requisite requirements. You are welcome as a total new beginner – as well as if you have tried seewing before.
If you choose Textile Design as a subject, you can use the textile workshop at any time you want to.
Next semester is Spring 2023 from January 15, 2023 – June 17, 2023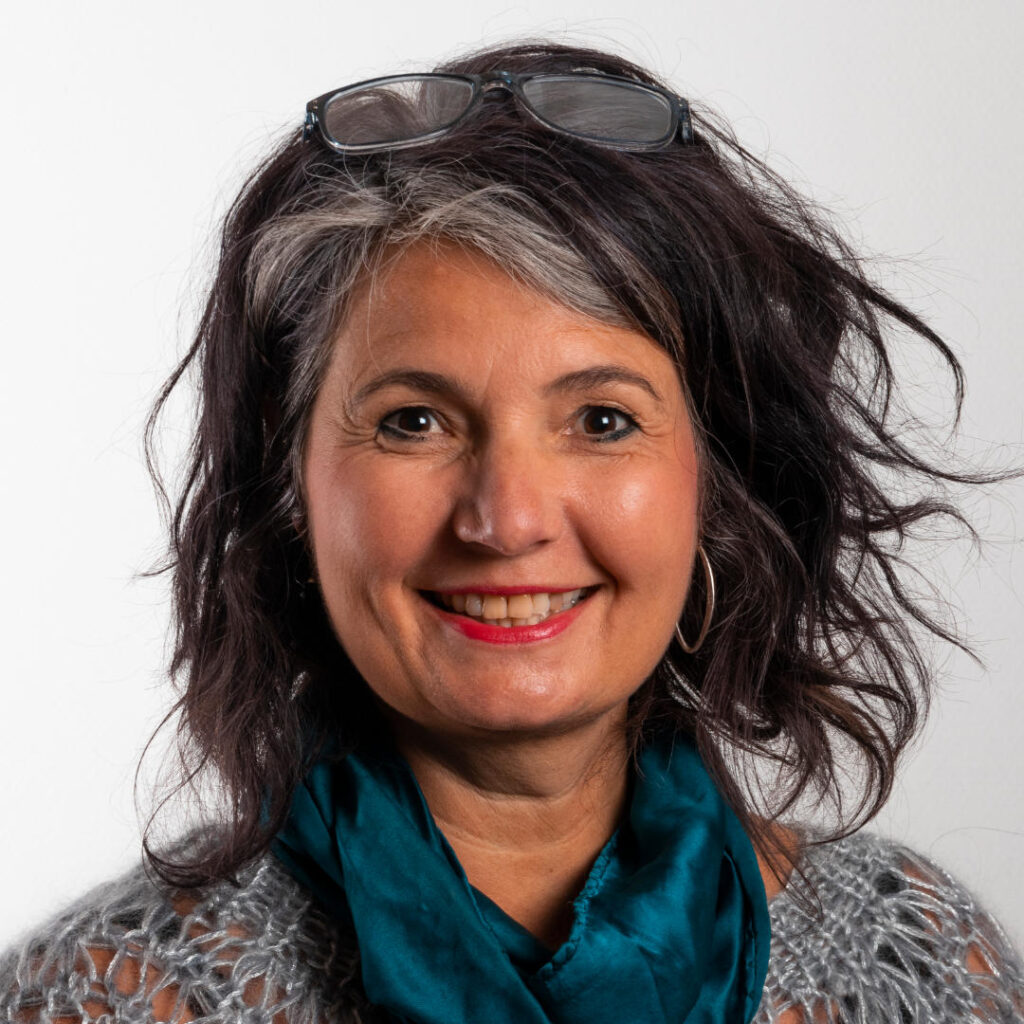 Teacher: Lene Schøning Bruun
Lene Schnøning has been employed at Vrå Højskole since 2008. She is a trained tailor, textile designer and has a PD in material culture.
Lene has taught at Alexandra School in Frederikshavn, known for its skilled tailors.
She has created clothes for the rich and famous, politicians and royalty.
You might also be interested in reading about:
Lear to speak Danish while surrounded by Danes. At Vrå Folk High School uho have the advantage of training your skill and living with Danes 24 hours a day. Get an introduction to the danish language and culture In the subject Danish Language and Culture (DSK) we teach and talk in danish. The teacher will…