Learn to play music in a band.
Based on the cooperation of rhythmic music you will be taught in many musical areas.
At Vrå Folk High School you will be challenged on your instrument, your musical tastes, your theoretical basis and your basic understanding of the music.
You will receive lessons in: Cooperation. Music theory. Improvisation. Rhythm learning. Chord learning. Ear training. Music history. Study skills
You will experience tranquillity, but you will also experience being thrown into deep water sometimes, for example by instrument rotation, live concerts and CD capture.
Music at Vrå Folk High School is open to everyone – and does not require any former experience. You are welcome whether:You are a completely new beginner, or lower-intermediate and wish to receive a basicintroduction in playing music. You are an experienced musician or singer and wish to have a creative environment with numerous musical challenges and inspiration.
Vrå Folk High School has a vide variation of instruments, you can borrow for free. You are off course allowed to bring your own and to use the music studio 24:7.
Next semester is Spring 2023 from January 15, 2023 – June 17, 2023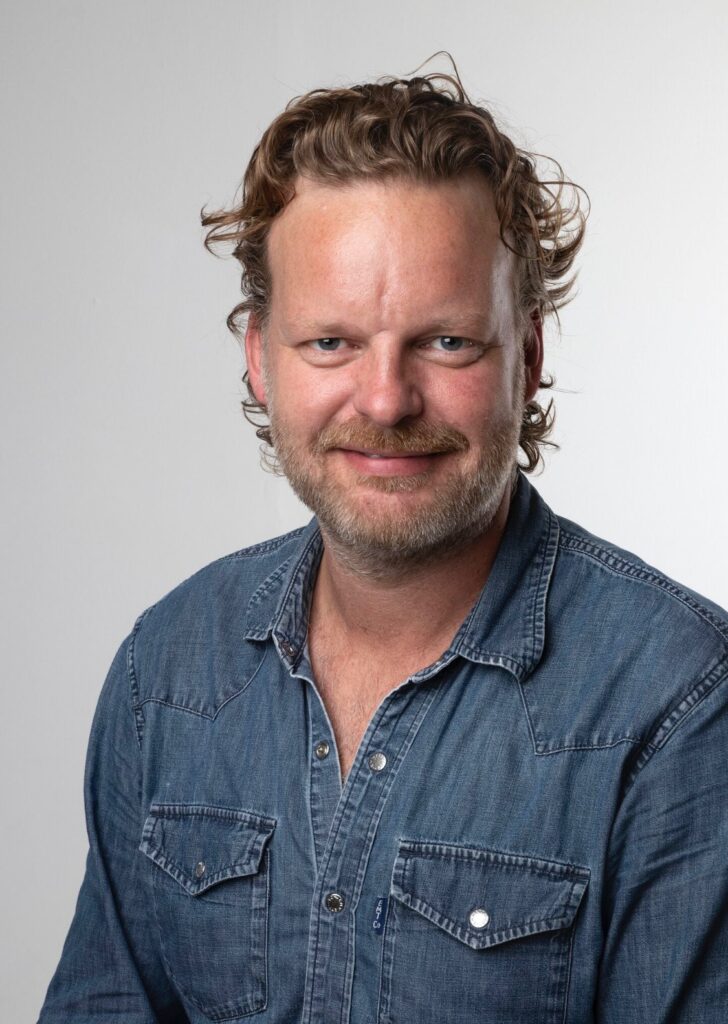 Teacher: Jimmy Guldbæk
Lives together with Stine Flyvholm, who is also a teacher at the school. Together they have four kids and have created the "no bullshit" blues and folk band Grace James.
Jimmy has taught music for many years and have played more than 2000 live gigs with several of Denmark's most prominent musicians.
You might also be interested in reading about:
Lear to speak Danish while surrounded by Danes. At Vrå Folk High School uho have the advantage of training your skill and living with Danes 24 hours a day. Get an introduction to the danish language and culture In the subject Danish Language and Culture (DSK) we teach and talk in danish. The teacher will…