Create electronic music in Ableton Live and learn music production
Learn to produce music using the computer as a work tool. In this class you have the opportunity to further develop your skills and musicality, and you also have a unique opportunity to join in if you are a new beginner.
Together, we explore the electronic universe, and you will receive:
Insight into creative methods of composing music.
Technical tools via Ableton Live to make your music sound as good as possible.
Learn to use Ableton Live together with midi controllers.
Possibility to work with your own production.
The chance to find your own unique sound.
Stage time in concerts, both at -and outside- the Folk High School.
Personal coaching and feedback, both on your sound and your performances.
We experiment within the different genres, and you face ongoing challenges, that strengthens your understanding of music. You can borrow a license to Ableton Live as well as a midi controller, but you do have to bring your own computer. The electronic music studio is open for you 24:7.
Next semester is Spring 2023 from January 15, 2023 – June 17, 2023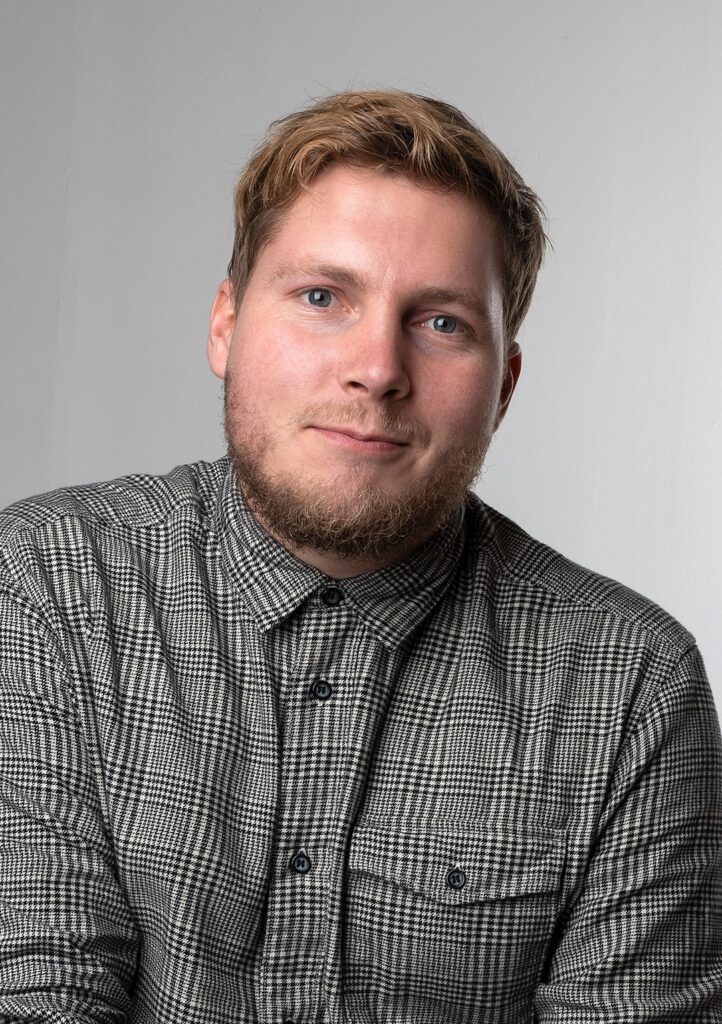 Teacher: Anders Deibjerg Lind
Anders has a bachelor in Pop Music and Sound Production from Aalborg University. He teaches Electronic Music and Production and Soccer. He's a foodie, outdoorsy, fisher, musician, songwriter, producer and mix engineer – and a builder of pallet furniture.
Anders is part of the band E:low
You might also be interested in:
Learn to play music in a band. Based on the cooperation of rhythmic music you will be taught in many musical areas. At Vrå Folk High School you will be challenged on your instrument, your musical tastes, your theoretical basis and your basic understanding of the music. You will receive lessons…