Learn ceramic techniques and methods. Modelling, throwing, glazing and burning clay.
You will learn about danish pottery, the Korean and Japanese raku technique, and several other methods. You will get an introduction to the pottery wheel, try throwing and modelling – and go through the ceramic process step by step: Slipping, glazing and firing.
At Vrå Højskole we have two electric ovens at the class disposal as well as several pottery wheels. You will get your own private workstation – and get professional guidance in how to create your own personal expression, your own plates, cups and bowls – as well as your own sculptures.
Clay, glazing and other materials are included in the general tuition. You will only be charged if you are VERY productive.
Every body is welcome to join the ceramics class. There are no pre-requisite requirements. You are welcome as a total new beginner – as well as if you have tried the pottery wheel before.
If you choose ceramics classic as a subject, you can use the ceramic workshop at any time you want to.
Please notice, that you often will get dirty during this class, so don't wear your newest clothes.
Next semester is Spring 2023 from January 15, 2023 – June 17, 2023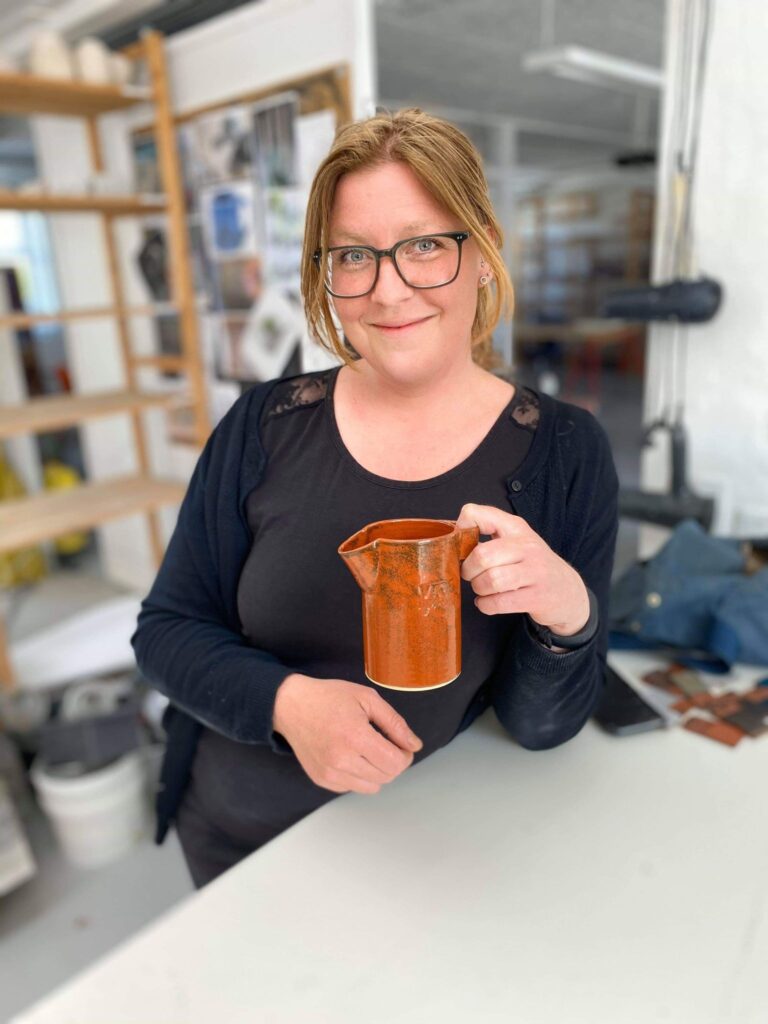 Teacher: Cille Colberg
Cille is a ceramicist and an experienced teacher. She has participated in numerous exhibitions and have won 2nd place in the Danish Championships of pottery throwing.
She has her exam from the Royal Danish Academy – Design, Bornholm and Aarhus Artacademy, The Art School of Suthern Jutland and as a potter from Sønderborg Craftschool.
Cille is the chairwoman of Danish Artisans and Designers North Jutland and sits on the board of Danish Potters.
You might also be interested in:
Create images with analogue and digital processes. We shoot and develop films in the darkroom. You will in this class learn basic photo- and camera techniques. Vrå Folk Highschool has a unique selections of old cameras you can try; Rolliflex, Hollywood Lenses, Nikon, Fuljii, Canon, Olympus, Sony, Pentax and several more….