Create two dimensional art like drawing and painting. Learn art theory.
When you study art at Vrå Folk High School, you work with many different disciplines, all of which have one thing in common: they are two-dimensional. We have two basic disciplines: drawing and painting
You will learn and try:
Drawing techniques
Acrylic Colors
Oil Colors
Pen
Watercolors
Chalk and Crayons
You will produce heaps of drawings on different materials. You will try lots of different exercises and have room for experimentation during class.
We will dive deep into the world of art history and get to know some of that world's excellence.
In the classroom, you will be assigned your own worktable, where you can keep your works, and you will have your own locker where you can keep your personal materials.
You can as an artstudent use the workshop 24:7. Every body is welcome to join the class. There are no pre-requisite requirements.
Next semester is Spring 2023 from January 15, 2023 – June 17, 2023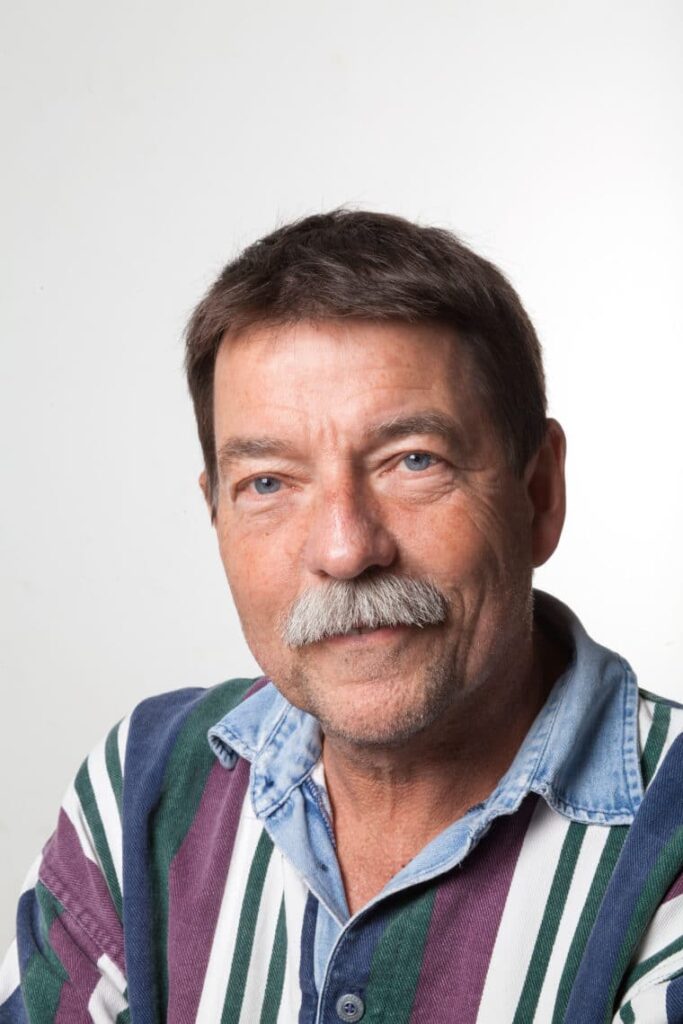 Teacher: Ole Schiellerup Pedersen
High school teacher with big H! Grundtvig hung on the wall in Ole's childhood room, and he has worked and lived with the free schools for most of his life.
Ole is educated from the Free School of Education in Ollerup, has been employed at Ubberup High School, Højskolen Strand, Vestbirk Efterskole, J.C Campbelle Folkschool and Højskolen Diget, before joining Vrå Folk High School in 2010.
He teaches art and has previously taught in design theory. Ole is an accomplished pianist, chorister and an aesthetic handyman.