In this class you will get an introduction to weaving and tufting.
Learn two different methods in textile production. DIY handicraft subject.
Weaving is a method of textile production in which two distinct sets of yarns or threads are interlaced at right angles to form a fabric or cloth. Other methods are knitting, crocheting, felting, and braiding or plaiting.
Tufting is a type of textile weaving in which a thread is inserted on a primary base. It is an ancient technique for making warm garments, especially mittens. After the knitting is done, short U-shaped loops of extra yarn are introduced through the fabric from the outside so that their ends point inwards.
This class is open to everyone – and does not require any former experience. Material cost is included in this subject.
Next semester is Spring 2023 from January 15, 2023 – June 17, 2023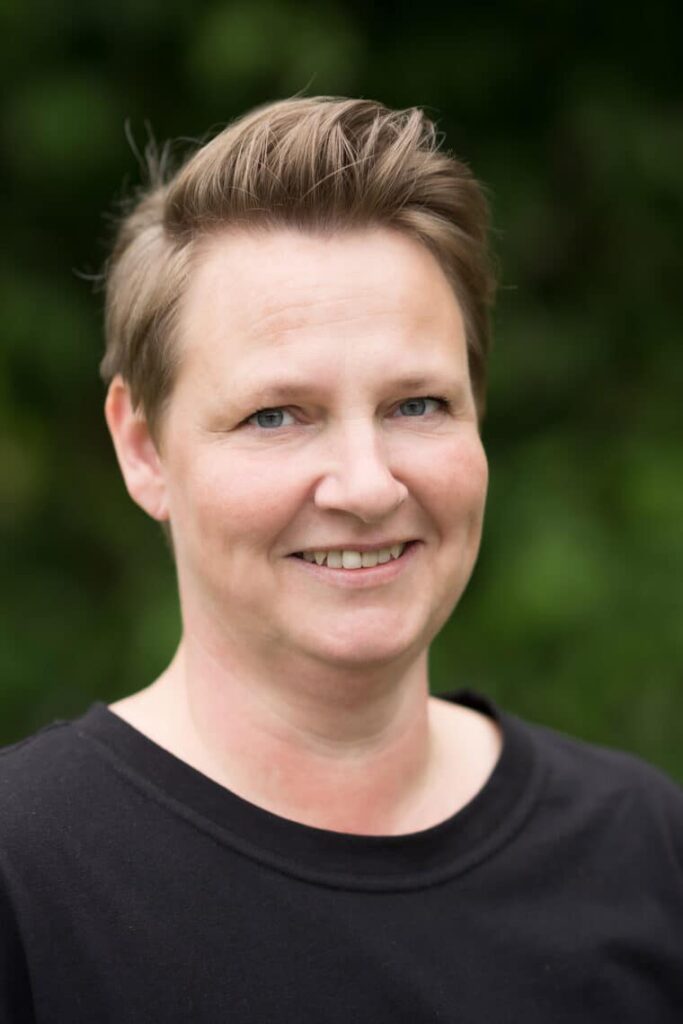 Teacher: Janne Nielsen
Janne is a trained librarian. She has been employed as a teacher at Vrå Folk High School since 2003.
Janne lives with her family near the folk high school, and is an expert in Vrå and surroundings of interest. She loves everything handcraft and is an avid knitter, embroiderer, weaver and tufter.
She is a contributor to the book Højskolepædagogik (Folk High School Pedagogy). She has taken the folk high school education specialization HPU.
You might also be interested in reading about:
Lear to speak Danish while surrounded by Danes. At Vrå Folk High School uho have the advantage of training your skill and living with Danes 24 hours a day. Get an introduction to the danish language and culture In the subject Danish Language and Culture (DSK) we teach and talk in danish. The teacher will…