Write your own songs, texts and melodies
In Songwriting at Vrå Folk High School, you write songs "from scratch". To write a song, you will work with five ingredients.
A text
A melody
A rhythmic groove
A harmonic element
An arrangement of sound that creates an overall impression
There are countless traditions and styles, which form the basis for how the five ingredients perform optimally together.
When the songwriting class creates "new," we do so by studying and learning the know traditions and styles, so we areable to break them.
In practical terms, some hours do go to writing songs. Other hours go to listening to and learning about music. We will alsot ake the time to arrange each other's songs and play them in the practice room. Sometime we record the songs in the studio.
Next semester is Spring 2023 from January 15, 2023 – June 17, 2023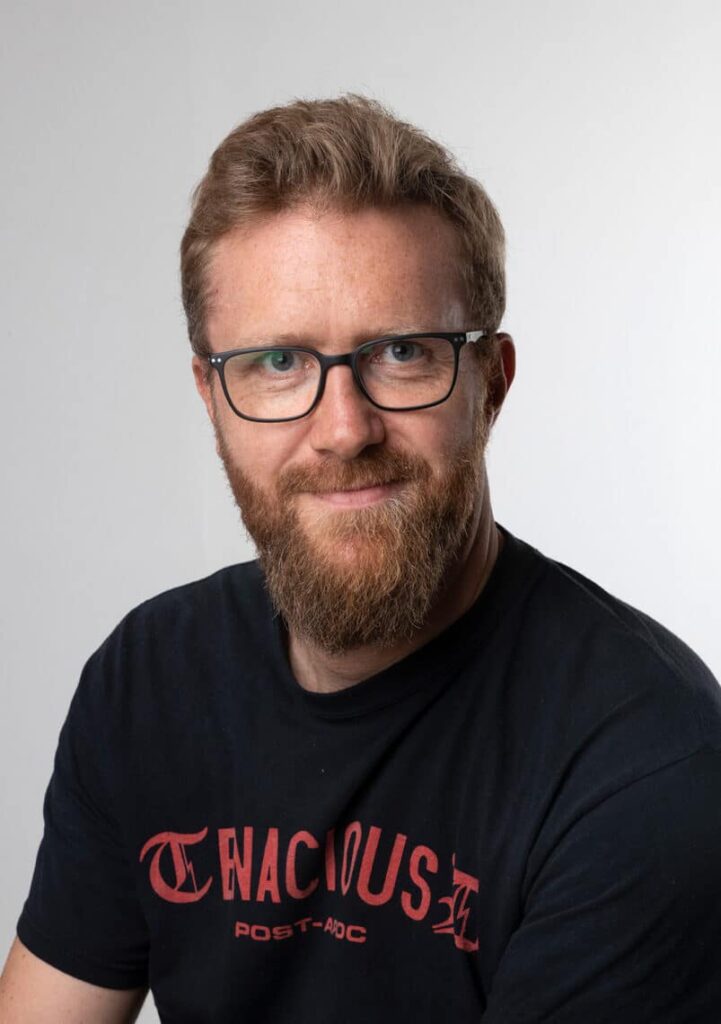 Teacher: Anders H.U. Nielsen
Anders H. U. Nielsen Anders is the lead singer in the band 'Uhrskov and Andersen' and has previously been a guest researcher and research assistant at the Center for Danish Jazz History at Aalborg University.
In addition, he has been radio director at Radio Aalborg and sang choir at the highest level, where he has travelled extensively and performed at concerts in many countries, inside and outside of Europe. Generally, he spans broadly from rock, blues, roots, jazz over electronica, dub and modern classical music.
Anders has been employed at Vrå Folk High School since 2008, and teaches songwriting and music theory.
You might also be interested in reading about:
Lear to speak Danish while surrounded by Danes. At Vrå Folk High School uho have the advantage of training your skill and living with Danes 24 hours a day. Get an introduction to the danish language and culture In the subject Danish Language and Culture (DSK) we teach and talk in danish. The teacher will…