There is a lot more to music than what hits the ear
We work with different tehories of music. Understand music better. In music theory at Vrå Folk High School, you as a student will acquire a basic knowledge of what sound is.
You will learn: Swing theory and other phenomena from the world of physics. You will get a deeper understanding of notations and learn nodes. You will get a deeper understanding of rhythm. You will be introduced to chords and harmony.
The subject, to a large extent, is for those who want to "geek out" and learn about what goes on behind the music. It can be a good academic and theoretical input for those who want to look into a musical education after the Folk High School – or to those who want to understand the "formulas"behind the music listen to or even play. You can also join the subject in addition to playing music in practice.
This study gives you an understanding of rhythm. Including both the purpose of notation, but very much also with emphasis on how the rhythm is to be understood, trained and labelled.
Finally, the subject aims to give you, the student, a basic understanding of chords and harmony. This point is important as, in this subject, harmony is broadly understood and based on various historical practices. Here, repertoire-knowledge, classic and rhythmic music history and styling are included.
Next semester is Spring 2023 from January 15, 2023 – June 17, 2023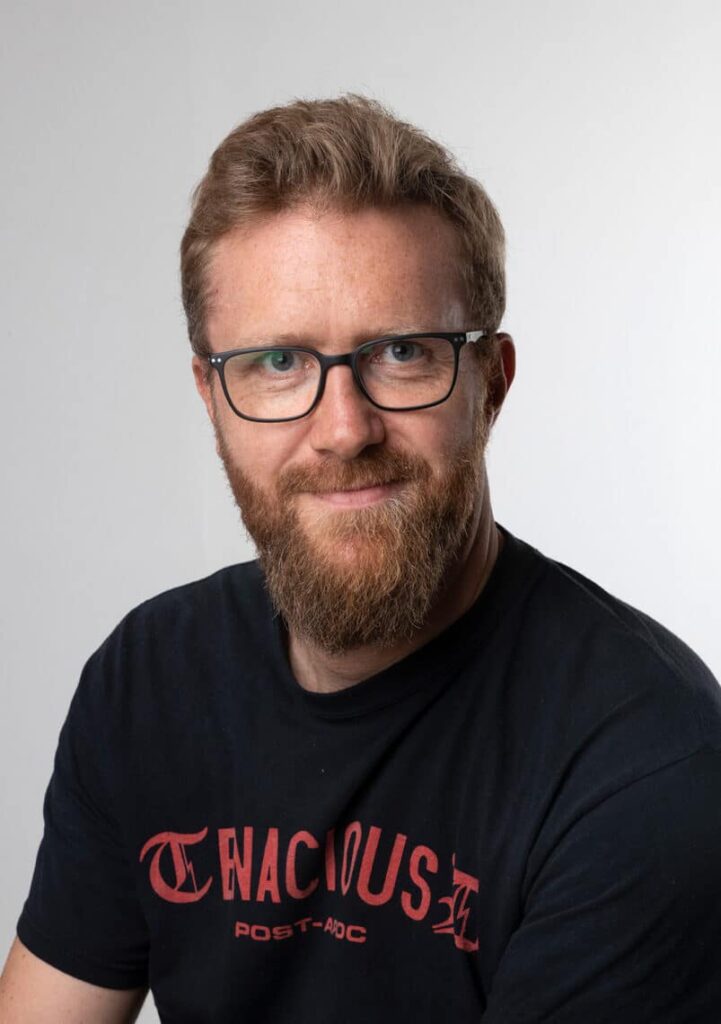 Teacher: Anders H.U. Nielsen
Anders H. U. Nielsen Anders is the lead singer in the band 'Uhrskov and Andersen' and has previously been a guest researcher and research assistant at the Center for Danish Jazz History at Aalborg University.
In addition, he has been radio director at Radio Aalborg and sang choir at the highest level, where he has travelled extensively and performed at concerts in many countries, inside and outside of Europe. Generally, he spans broadly from rock, blues, roots, jazz over electronica, dub and modern classical music.
Anders has been employed at Vrå Folk High School since 2008, and teaches songwriting and music theory.
You might also be interested in reading about:
Lear to speak Danish while surrounded by Danes. At Vrå Folk High School uho have the advantage of training your skill and living with Danes 24 hours a day. Get an introduction to the danish language and culture In the subject Danish Language and Culture (DSK) we teach and talk in danish. The teacher will…