Let out some steam and get fit at the same time.
Pulse training and physical challenges.
In this class you will get: Better fitness and coordination. Technical training, mitt training and personal guidance. Higher self-confidence. A big smile on your face and a better mood in general.
In kickboxing we work with punching, kicking and pulse. We use boxing gloves, boxing bags and mitts. Kickboxing is a subject, which is full of speed and high pulse. You will become in touch with your body and learn to raise your stamina in order to maintain the intensity.
It's a subject that will awaken your inner fighter and bring your motivation into life.For many, kickboxing works to let off steam, where you can vent your frustrations in a good and constructive way.If you are in a bad mood, kickboxing can help to bring your smile back, and give your self-confidence a kick.
Vrå Folk High School has boxing gloves, boxing bags and mitts, which you can borrow during the lesson for free. You do not have to be a trained boxer – everyone is welcome in this class. Just remember a bottle of water and wear clothes you can move freely in.
Next semester is Spring 2023 from January 15, 2023 – June 17, 2023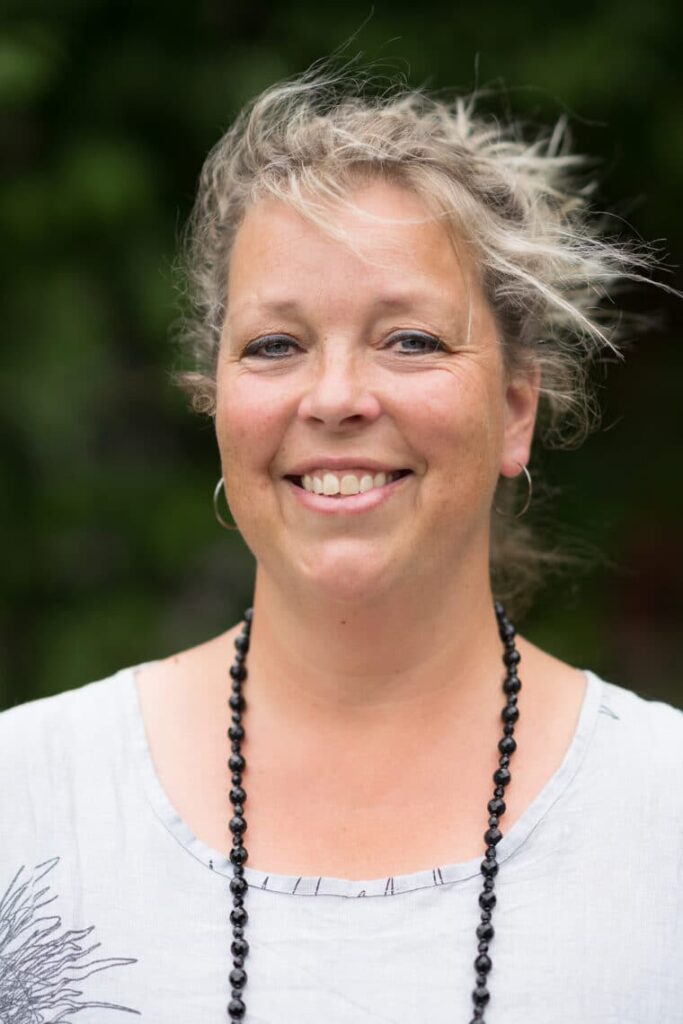 Teacher: Jeanne Ørvad
Jeanne Ørvad holds a MA in music and sports from Copenhagen and Aalborg University in 2003.
She has taught at Thisted and Nørresundby Gymnasium before she started at Vrå Folk High School in 2015.
She teaches music and kickboxing.
She is a talented handball player, plays golf in the 2nd Division and piano is her favourite instrument. Jeanne often plays piano at our morning assemblies.
You might also be interested in reading about:
Lear to speak Danish while surrounded by Danes. At Vrå Folk High School uho have the advantage of training your skill and living with Danes 24 hours a day. Get an introduction to the danish language and culture In the subject Danish Language and Culture (DSK) we teach and talk in danish. The teacher will…