Lear step-by-step lessons how to play the guitar in this beginner class.
In Campfire Guitar you will learn guitars basic. We will train chords, add simple melodies. It is a perfect class if you are interested in learning to play the guitar and don´t know where to start. You will get the answers here.
You will learn the names of the guitar parts. Before you start learning how to play chords, riffs or anything else, you need to have a basic understanding of your guitar: Headstock, nut, machine head etc
In this class you will also get an introduction to different type of guitars, you will learn about guitar tablature, chords diagram and rhythm. And off course we will train finger exercises before we dive into playing riffs. You need to know how to place your fingers on the guitar properly.
We will do coordination, basic singing – and put it all together to some simple songs and melodies.
You do not need to bring your own guitar our can borrow one from the school.
Next semester is Spring 2023 from January 15, 2023 – June 17, 2023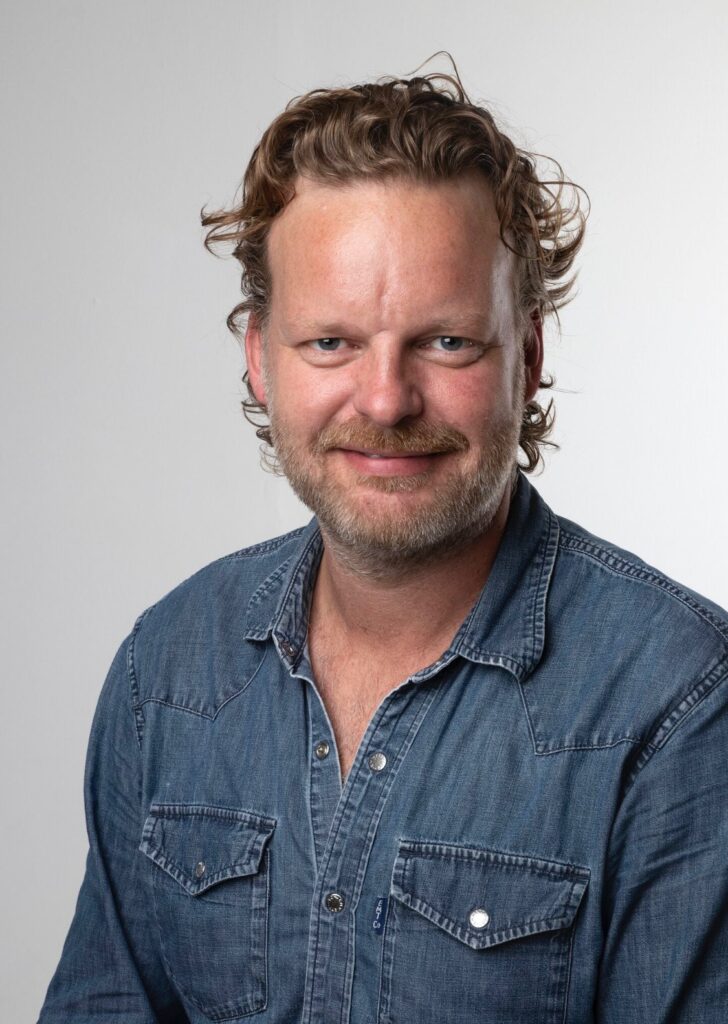 Teacher: Jimmy Guldbæk
Lives together with Stine Flyvholm, who is also a teacher at the school. Together they have four kids and have created the "no bullshit" blues and folk band Grace James.
Jimmy has taught music for many years and have played more than 2000 live gigs with several of Denmark's most prominent musicians.
You might also be interested in:
Learn to play music in a band. Based on the cooperation of rhythmic music you will be taught in many musical areas. At Vrå Folk High School you will be challenged on your instrument, your musical tastes, your theoretical basis and your basic understanding of the music. You will receive lessons…