You'll be challenged AND sweaty in Adventure Sport class
If you want to challenge yourself, get a workout and have fun at the same time – you should join us when we ride mountain bikes, run trails, paddle stand up boards and skate longboards.
Adventure Sport is for those who don't want to quit easily, who want to be outdoors and get their pulse up..
The class is outdoors. We go to the beach and the forest in our bus and we will typically be away from the school most of the day.
Adventure Sport is an all-day-class, where we bring our lunch to our destination. We return to the school late in the afternoon.
We will spend 3-4 days pr. sport and you will during the semester have an option to participate in sports events within our field of study.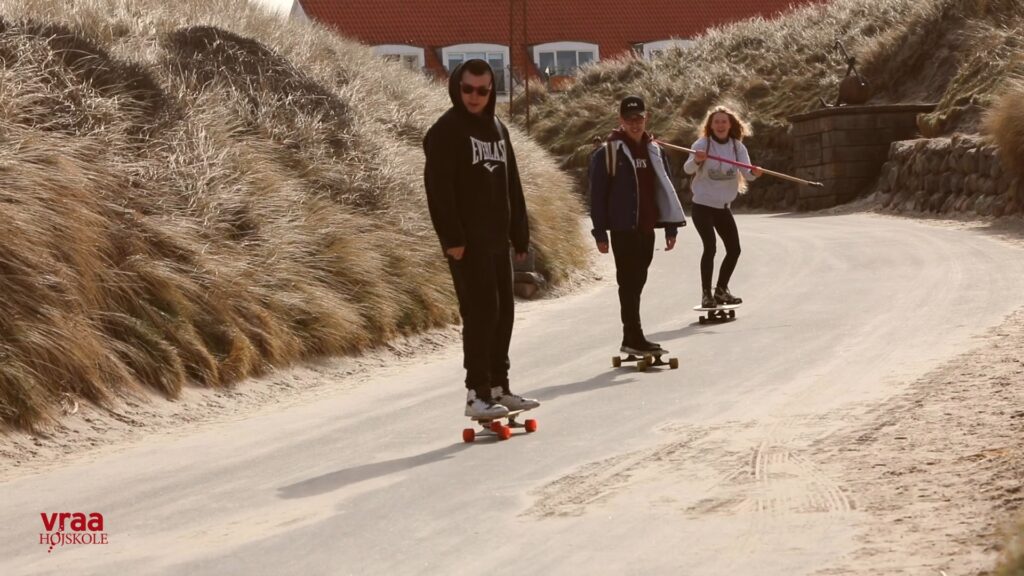 In Adventure Sport we work with:
Mountain bike technique
Trailing and running technique
Standup paddle board with instructor from North Shore Surf in close by Løkken
Longboarding and inline skates
Diet and exercise
Balance on a slack line
Diving and swimming technique
Tips and tricks for your personal workout
About you as a student of Adventure Sport
The class require no pre-requisites, but it does require that you make an effort and want to challenge yourself.
It would be preferable if you enjoy being outdoors – and that you don't fear becoming dirty and sweaty.
You don't need any equipment like mountain bike, long board or wetsuit. The school will provide any equipment you need.
What would be smart to bring, is clothes and shoes that you can move around in – it's also preferable if you can swim.
Here are a couple of videos for inspiration
Next semester is Spring 2022 from January 9 2022 – June 11 2022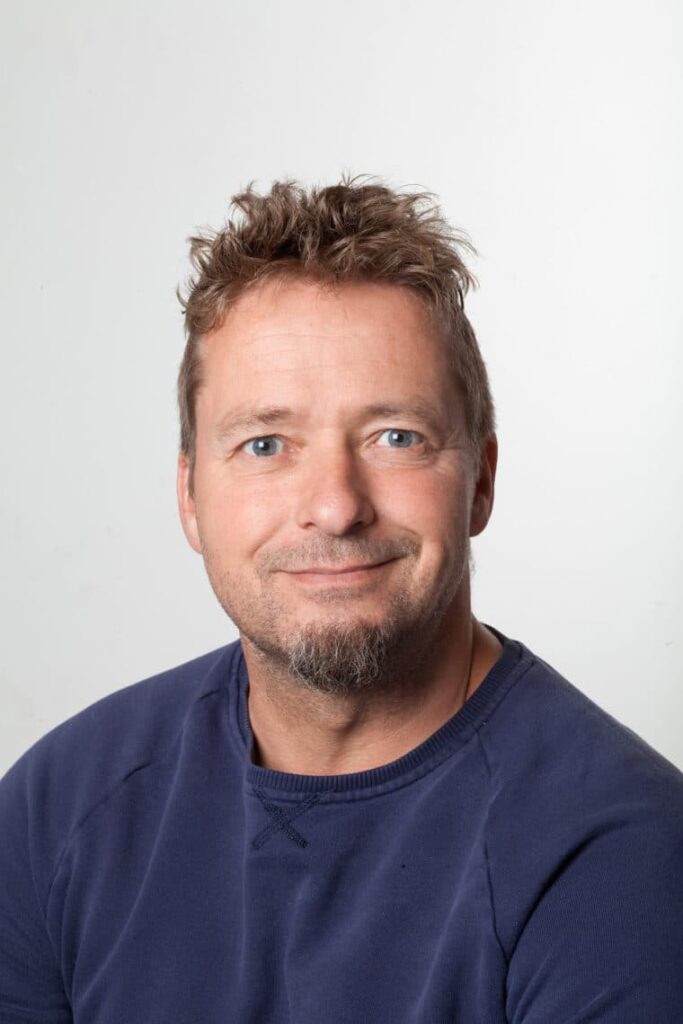 Teacher: Per Christensen
Per has taught Danish, Math, Sport and Art classes. Latest addition is Adventure Sport. Per has worked at Vrå Højskole / Folk High School since 2013. Besides being a great teacher, he is also great skater.
You might also be interested in:
Create electronic music in Ableton Live and learn music production Learn to produce music using the computer as a work tool. In this class you have the opportunity to further develop your skills and musicality, and you also have a unique opportunity to join in if you are a new beginner….